Full Spectrum Peppermint Recovery Cream
Our recovery cream is specifically formulated to help ease muscle soreness and promote faster recovery. It contains a blend of hemp oil and other natural ingredients, such as peppermint and rose hip that work together to reduce inflammation and improve circulation. The non-greasy formula absorbs quickly, making it easy to apply before or after a workout.
Apply topically as needed for localized pain.

Start small and gradually increase dosage as needed for effect. Every individual is different, and dosing ranges widely from individual to individual. We suggest recording dosage and perceived results to formulate a custom dosage.

Store at room temperature.

 

Seal container cap tightly after use to preserve product condition.
Gently massage the cream into your skin, using circular motions to ensure that it is fully absorbed.
Repeat the process as needed, depending on the severity of your muscle soreness.
Wash your hands again after applying the cream to avoid getting the menthol in your eyes or on other sensitive areas.
Click here to view this product's latest Certificate of Analysis (COA) in an online PDF form viewer.
These testimonials are for informational purposes only. The information is not a substitute for expert medical or veterinary care. Testimonials are written by actual customers and represent their own observations. These observations are not guaranteed, are not medically substantiated, and may not be typical for other customers or pets.
Customer Reviews
Write a Review
Ask a Question
11/30/2023
Leslie J.

United States
I recommend this product
Best stuff ever.
I use the peppermint full spectrum recovery cream on my neck and lower back, every morning and night. It has literally changed my life. My back no longer aches all day and my neck is not stiff when I wake up anymore. I'm so happy with and thankful for this product! 1-100 I give it a 100!
10/23/2023
Anonymous

United States
I recommend this product
Can't do without!
Use this product every night before bed to help ease any aches and pains!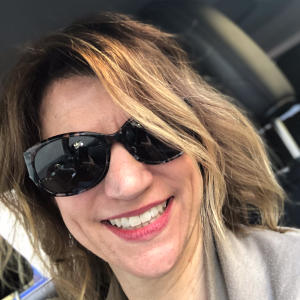 EM
10/20/2023
Erin M.

United States
I recommend this product
Amazing!
This bream provides so much pain relief. A little goes a long way and it is cooling and soothing